AC/DC's 'Back in Black': The Inside Story
July 1, 2019
There can be only one album that's the world's best-selling rock LP of all-time. And it's a safe bet that of the Top Six, most are in your collection.
Numbers six through two are Led Zeppelin IV at around 37 million, Fleetwood Mac's Rumours , the first of two Eagles greatest hits collections, Meat Loaf's Bat Out of Hell and Pink Floyd's The Dark Side of the Moon.
The champ came out a few years after those. This is the story of how it came to be.
AC/DC had earned huge accolades in their native Australia in the mid-1970s. They then signed to Atlantic Records and went through some lineup changes. By 1978's Powerage album, their core of brothers Malcolm Young (rhythm guitar) and Angus Young (lead guitar), Bon Scott (lead vocals), Cliff Williams (bass guitar) and Phil Rudd (drums) was intact.
But sales for Powerage had slipped somewhat from its predecessor, 1977's Let There Be Rock. A change was needed.
A few years' earlier, Jerry Greenberg was named the President of Atlantic Records, at 32, the youngest president of a major U.S. record label.
Greenberg oversaw Atlantic's day-to-day operations during what many will define as the bulls-eye of what we now call the classic rock era… the 1970s period that spearheaded the development of superstar rock bands on FM radio that led to huge album sales and arena and stadium tours.
He has a documentary in the works, tentatively titled Man Behind the Music, which devotes much of its time to many of the acts that he signed and with which he had a huge hand in their development–including Foreigner, Genesis, ABBA and Motörhead—as well as dozens of others with which he worked closely. Best Classic Bands will be giving its readers exclusive, regular updates on the progress of the film.
"After I saw them in Hamburg, I knew I had to break this band. All I had to do was get them with a great producer," Greenberg recalls.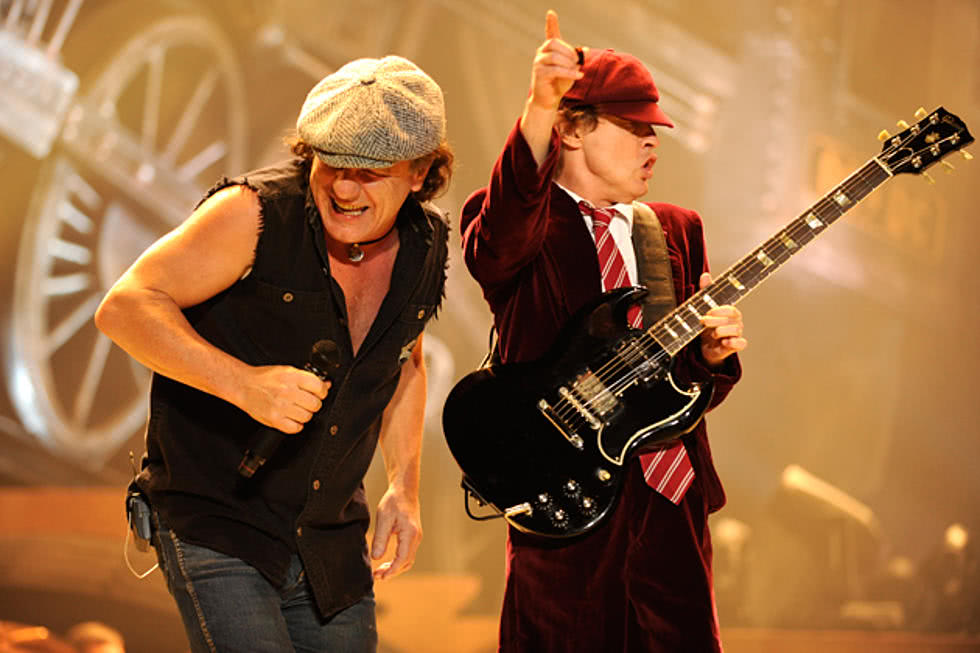 Greenberg: "Putting producers with the right act is one of the most important things in the record business. So I called Angus and put him together with Mutt Lange. Angus calls me and says, 'Man, this guy is unbelievable. Oh my God.'"
Robert "Mutt" Lange already had plenty of successful producer credits to his name, having overseen albums for the Boomtown Rats, Graham Parker, the Outlaws and dozens of others.
With their sixth album, 1979's Highway To Hell, produced by Lange, AC/DC broke through internationally as a premier hard rock band.
A few weeks after finishing a U.K. tour, Scott went out to a London club. A friend drove home with him but couldn't rouse him from sleep. The next morning, it was discovered that Scott had died overnight.
In April 1980, six weeks after burying their lead singer, AC/DC had a new frontman and a staggering task: script a suitably epic album to turn tragedy into triumph.
Says Greenberg, "They were smart enough to hit on a guy, Brian Johnson, who could step into those shoes."
Johnson joined the band in London's E-Zee Hire Studios to prep songs that would define their future or mark their end. Meanwhile, the Young brothers were locked in artwork "warfare" with Atlantic Records, which was none-too-thrilled by the marketing prospects of a pitch-black cover.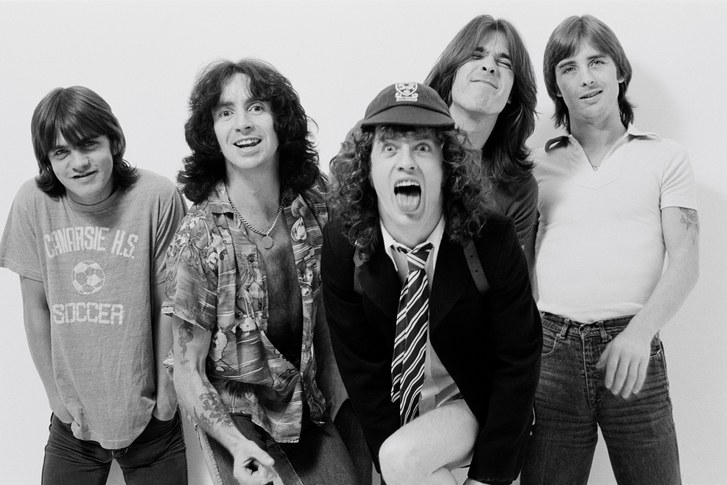 Greenberg notes, "We were afraid that with all-black, people wouldn't see the name and the cover wouldn't jump out at record stores."
Angus Young recalls, "Mal said, 'You can do what you want in the inner sleeve but what we want is nothing simpler… it's just black.' It's what's inside, to us, what mattered. It probably took longer for the album cover than to make the record."
The album was, indeed, recorded quickly in April and May at Compass Point Studios in the Bahamas.
On July 25, 1980, Atlantic released Back in Black.
Two singles, "You Shook Me All Night Long" and the title track, became modest successes on Top 40 radio.
But while AC/DC remains one of the most prominent acts from the classic rock era without a Top 20 U.S. single, Back in Black went on to become the best-selling rock studio album of all time, with worldwide sales estimated at some 50 million. It trails only Michael Jackson's Thriller and Eagles Their Greatest Hits (1971-1975) as the overall #3 top-selling album.
Incredibly, Back in Black never reached higher than #4 in any given week on the Billboard Albums Chart.