The Cars' 5 Greatest Songs: Critic's Picks
August 27, 2019
The Cars were The Cars in both form and function. Their many hits throughout the late '70s and '80s were sleek, steady, piston-pumping pieces of gleaming machinery, marvels of modern science. Not uncoincidentally, they also sounded fucking fantastic in any vehicle on four wheels, better perhaps than any rock band's catalog since the Beach Boys.
But Ric Ocasek, the band's primary singer, full-time songwriter and rhythm guitarist, and general MTV avatar was not quite Brian Wilson in electrified hair and dark sunglasses. He was blessed with Wilson's gift for writing riffs and choruses as mighty as the Pacific without being cursed with his ambitions to capture the divine on 12-inch vinyl. Ocasek's teenage symphonies were not to God or anyone else in particular; most of them were largely incoherent as prayers anyway.
God might not have been the target for The Cars' neon cruise missiles, but The Almighty almost certainly jammed out to them between the years 1978 and 1984.
Just about everyone else did: The band may be best remembered for their FM-blanketing self-titled debut and their MTV conquering Heartbeat City, but so popular were The Cars at the time that even less-recalled efforts like 1980's inverted Panorama or 1982's oversimplified Shake It Up still went Platinum. Along with Blondie, they were American new wave's foamy peak, maybe the only band that could credibly list both XTC and Van Halen as peers. 
Ocasek, who died this Sunday (Sept. 15) at age 75, was the rare frontman who didn't sing on several of his band's best-enduring singles — many of which were delivered by bassist Benjamin Orr, a more conventional rock star in both look and sound — but still remained the band's unquestioned voice.
Even coming out of Orr's mouth, the songs were unmistakably Ocasek's, sly and detached, with a speeding ticket's worth of danger and a boundless supply of cool. He might not have gotten to sing the band's biggest Billboard Hot 100 hit, but he did still get to star with his supermodel future wife in the video, which was as it should have been.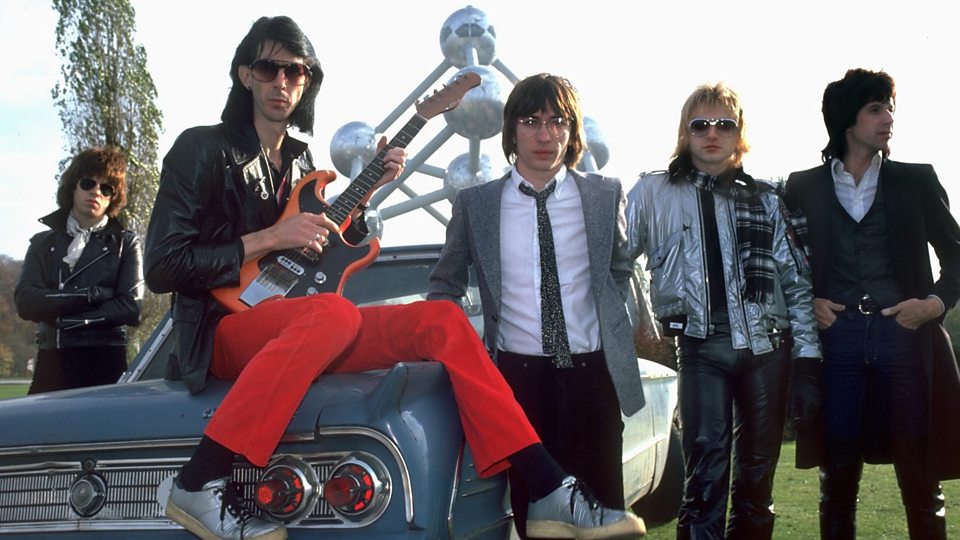 Reducing the catalog of a band who had two albums that functionally served as Greatest Hits sets on their own to its 15 finest entries is no easy task, but here is Billboard's best attempt at streamlining the Rock and Roll Hall of Famers' discography to only its leanest and meanest. Windows down, volume up, and make sure to fill up on premium before we get started. 
1. "Dangerous Type" (Candy-O, 1979)
The Cars probably would've made crappy glam rockers —  their writing and performance was a little too angular and anxious to really fit in with glam's limber decadence. But there was enough musical and ideological overlap for them to make inspired use out of one of the genre's defining riffs, T. Rex's "Bang a Gong (Get It On)," for the backbone to their own Candy-O closer, "Dangerous Type."
Ocasek gets positively Blonde on Blonde on the verses ("Museum directors with high shaking heads… they want to crack your crossword smile"), but he knows the song's real power is in its understated chorus ("She's a lot like you/ The dangerous type"). And to prove it, he devotes more than half the song's four and a half minutes to an outro that repeats it over and over, until it becomes something like transcendent. 
2. "Hello Again" (Heartbeat City, 1984)
Recalibrate the synth riff just the tiniest bit and you have a Bon Jovi song, but The Cars make things just spiky and quirky enough on their Heartbeat City opener that it could also plausibly boast an Andy Warhol-directed video. Calling a truce between their artiest and poppiest instincts allowed the band to become one of MTV's biggest, even during a boom period for nearly all of popular music. "Hello Again" serves as a perfect intro to this Cars era, with its piercing hook as visceral as any of the band's, and its Trevor Horn-like drum break — complete with orchestral stabs and garbled vocal dispatches — proving they still had new tricks stashed in the glove compartment. Electric and eclectic, indeed. 
3. "Touch and Go" (Panorama, 1980)
Maybe the musically riskiest of the big Cars singles, attempting to reconcile a flaring synth pattern with a roaming bass line and out-of-time drum shuffle on its verses — the band was undoubtedly listening to a lot of Rush at the time. Of course, calling it a "big Cars single" is probably a misnomer in the first place; though "Touch and Go" marked the fourth of the band's 13 Top 40 entries, it stalled at No.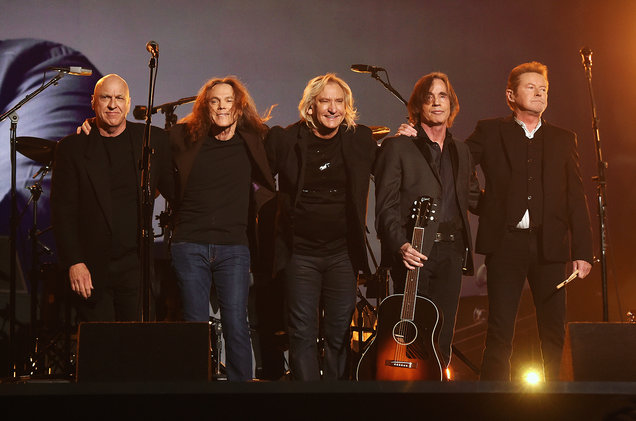 37 and set Panorama on pace to be their most underperforming set yet. But the song's alien pop-funk is surprisingly legitimate, anchored by Ocasek at his horniest ("All I want is you tonight/ I guess that dress does fit you tight") and convincingly switching to a near-country gallop on the chorus, a rare mid-song lane change for The Cars.
4. "Good Times Roll" (The Cars, 1978)
Play anyone unfamiliar with The Cars the first ten seconds of the first song on their first album, and that should answer just about any questions they have about why the band went on to be so successful. The barbed-wire guitar hook blares in one ear while a dying fire ember of a faux drum loops in the other, and the combination is so unfamiliar and so exhilarating that even 40-plus years later, it still sounds like a new frontier of pop-rock is being breached.
It's not Ocasek's strongest lyric or greatest chorus — though that gang vocal on the title is pretty undeniable — but the good times were already off and rolling for The Cars in the decade to come before his voice even graced the track.
5. "Double Life" (Candy-O, 1979)
Complete Greatest Hits was a fairly credible claim for The Cars' semi-canonical 20-track 2002 best-of, which did include the great majority of the band's most winning singles. But if one of the band's A-sides could have a considered grievance about being left behind, it'd be "Double Life," the commercially disregarded third single off Candy-O.
The composition remains one of Ocasek's most beguiling, its enigmatic lyric twisting around hissing drums and chugging guitars, more than living up to its title as the tightly coiled verses give way to the gorgeous harmonies of its brilliantly satisfying outro refrain ("It's all gonna happen to you!"). For a band where just about any song you haven't already heard 100 times without even asking registers as a deep cut, "Double Life" remains well worth diving for.