HOW 30 OF ROCK'S BIGGEST BANDS GOT THEIR NAMES
July 4, 2019
Certain trends emerge as you explore how rock's 20 biggest bands got their names. They are often forced into taking the moniker that stuck, for instance, simply because somebody else had already claimed their earlier attempt at a fame-clinching title.
Far too many of them were also chosen without any real consideration for how long the members might have to live with their decisions. A number of them also evolved out of earlier versions of the same name, while others were sparked by offhanded comments – even, in the case of one legendary group, by a pithy put-down.
More than a few make no sense at all. Like what exactly is a Foghat – and what makes a finger "bad"? So, if you've ever wondered just what the genesis of Genesis was, the following list is for you. Click through the gallery to solve some of rock's greatest labeling mysteries, many of which have long been steeped in urban legends, misinformation and half truths.
Did Bob Dylan take his mother's maiden name? Were the Who almost called the Hair instead? And did you know Jethro Tull and Pink Floyd were based on real people?
They're all here, as we count down how rock's 100 biggest bands got their names, from AC/DC to ZZ Top. By the end, you'll be able to cut through the legendary lies – and, maybe more importantly, become the most annoying rock know-it-all at any dinner conversation.
How AC/DC Got Their Name
Malcolm and Angus Young have their sister Margaret to thank for their famous band's name. She suggested it to the duo after seeing the letters "AC/DC" (meaning that the device could be powered by either alternating or direct current) on a vacuum cleaner or sewing machine, depending on who's telling the story.
Aerosmith
Joey Kramer has said that he and his girlfriend were listening to Harry Nilsson's "Aerial Ballet" when the couple began toying with cool band names that had "aero" in them. He liked how "aerosmith" sounded, but the band he was in at the time didn't. So it was shelved until Kramer joined Joe Perry and Steven Tyler's group. He still had to convince them, however, that it had nothing to do with the Sinclair Lewis novel "Arrowsmith" from high school.
Alice Cooper
Alice Cooper was originally a band name, selected as a replacement since the Nazz had already been taken by Todd Rundgren. The fictional Alice was envisioned as a demented, possibly homicidal, elderly woman, and singer Vince Furnier played the part onstage so well that he ultimately became more associated with the name than the band did.
Bachman-Turner Overdrive
There's not a great deal of mystery surrounding this one, but then again – there is. The guitarist for the band that gave the world "Takin' Care of Business" and "You Ain't Seen Nothing Yet" was Randy Bachman, formerly of the Guess Who. The singer/bassist was C.F. Turner. However, our research has failed to uncover just who this "Overdrive" guy was.
Bad Company
Singer Paul Rodgers says he got the idea for the song 'Bad Company' when he saw a poster for a 1972 western starring Jeff Bridges. He said he enjoyed how the name inspired visions of early settlers, the Civil War and the lawless wild west. Bad Company was quickly repurposed as the band's name.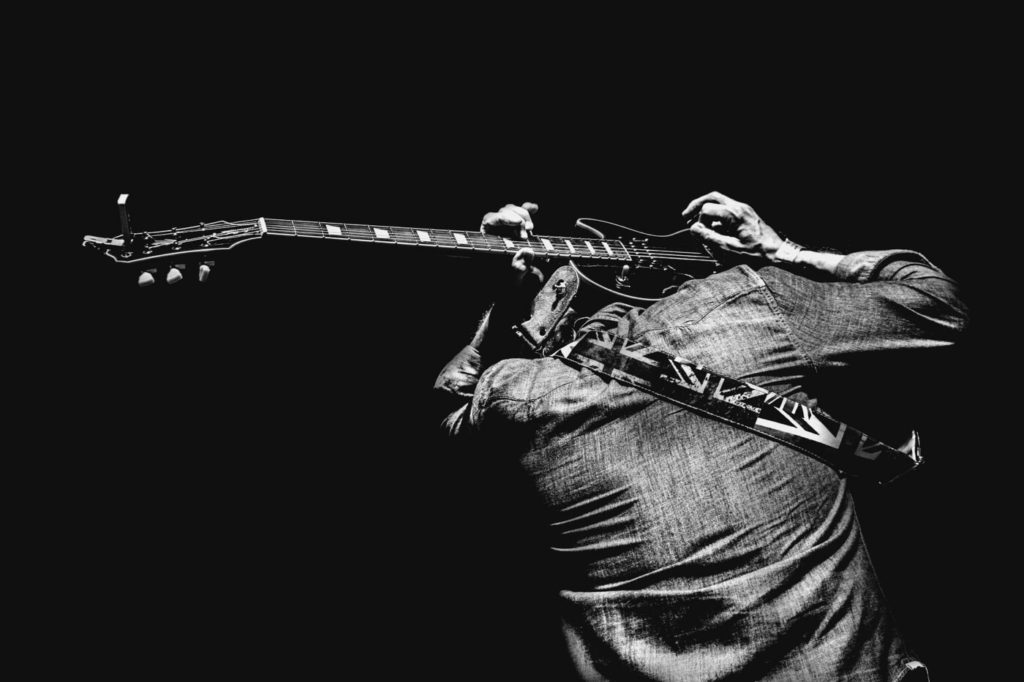 Badfinger
They started out in the '60s as the Iveys, but by the end of the decade that name started to seem a tad too quaint. After signing to the Apple label, the Beatles' right-hand man Neil Aspinall came up with Badfinger – likely based on "Bad Finger Boogie," the original working title for Ringo Starr's "With a Little Help From My Friends."
The Beatles
This name was inspired by early-rocker Buddy Holly, whose backing group was called the Crickets. All four Beatles were big fans, their earliest shows often featured his music and Paul McCartney later purchased the publishing rights to Holly's songs. However, they only ever recorded one Buddy Holly tune together: "Words of Love," for 1964's 'Beatles for Sale.'
Billy Idol
William Broad's stage name was born in the punk era, when he was fronting Generation X. Everyone else was coming up with names like Johnny Rotten and Rat Scabies, but Billy decided to put the "pun" into "punk," intending Idol to be a play on "idle" as well as being an ironic take on a classic rock-star persona.
Black Sabbath
Originally known as the Earth Blues Company, they later shortened it to Earth – then discarded that name altogether, because another band was already using it. They settled on Black Sabbath after attaching the title – which had earlier been used for a 1963 film starring Boris Karloff – to a spooky new song inspired by an apparition seen by bassist Geezer Butler.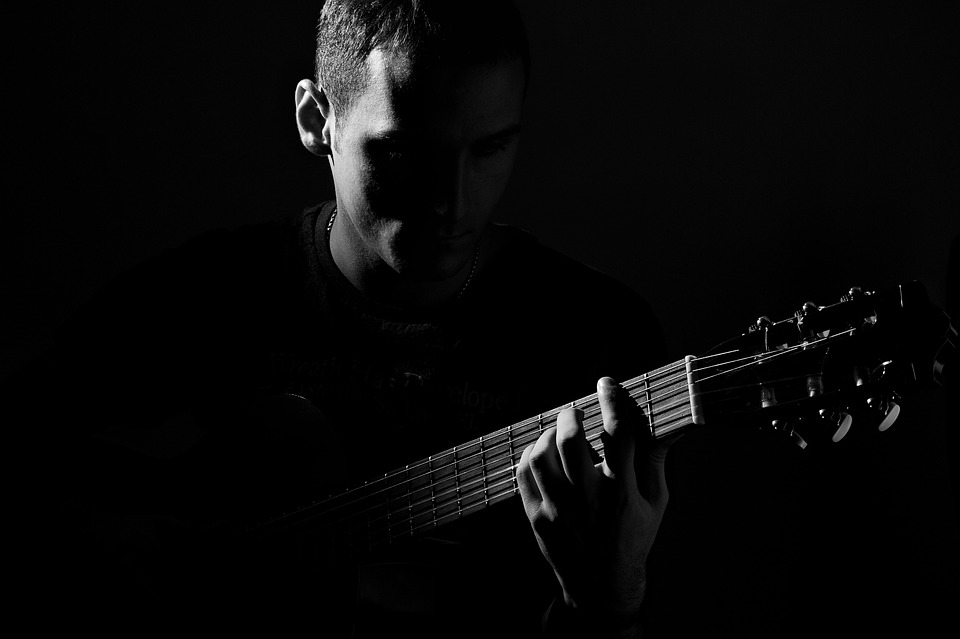 Blind Faith
Featuring Eric Clapton, Steve Winwood, Ginger Baker and Rick Grech, Blind Faith was rock's first real supergroup. Their name came from the photographer who shot the controversial cover for the short-lived band's only album. He apparently titled the photo "Blind Faith." When looking for a name, the band followed suit.
Blue Oyster Cult
These pioneering hard rockers started out as Soft White Underbelly before getting a new name from music journalist Sandy Pearlman, an early manager and producer. "Blue Oyster Cult" was mentioned in a series of poems by Pearlman, in reference to a secretive group of beings from outer space that clandestinely influenced our common fate.
Bob Dylan
A last-name switch from his given name of Zimmerman to Dylan began back when the singer-songwriter was in his late teens. According to a biographer, he was a fan of Matt Dillon – the sheriff on the TV western 'Gunsmoke.' In 1958, Bob told his high-school squeeze that he planned to devote his life to music and assume the name Bob Dillon. (The spelling would eventually be altered for stylistic reasons.) He also subsequently told new friends that Dillon was his mother's maiden name, even though it wasn't.
Boston
Although they were the only performers named on the Epic Records contract, Boston's Tom Scholz and Brad Delp nixed the idea of calling their band Scholz-Delp. (It's a decision Scholz must have regretted later when some members challenged his ownership of the group's name.) Scholz, producer John Boylan and his engineer Warren Dewey suggested "Boston" for the new act, since that's where their musical roots were firmly planted. In fact, even as a high school student in Toledo, Ohio, Scholz carefully tuned into Boston's WBZ, a high-powered AM radio station.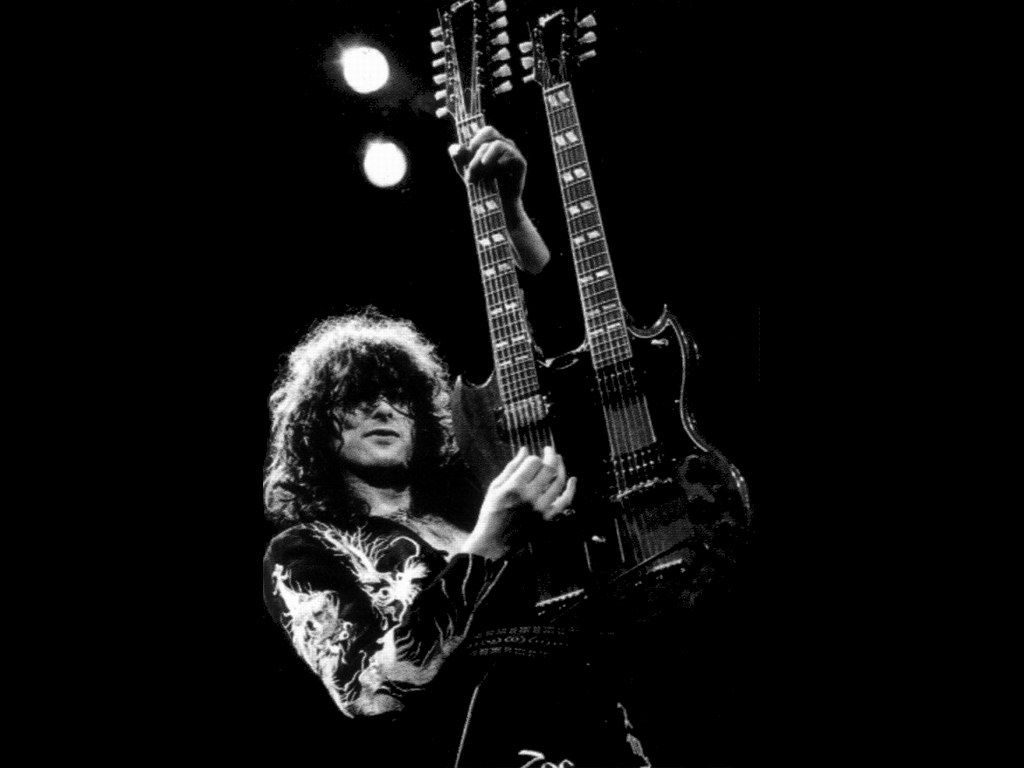 Buffalo Springfield
When Stephen Stills, Neil Young and Richie Furay's triple-threat singer-songwriter assault hooked up with rhythm section Dewey Martin and Bruce Palmer to make rock 'n' roll history, everybody else on the West Coast was coming up with weird, fanciful band names. They instead chose theirs from a random brand of steamroller that Stills and Furay saw outside the place where they were living.
The Cars
David Robinson was more than a drummer for the Cars. Best known before then for his work with the Modern Lovers, Robinson suggested the Cars as a band name, and also played a key role in their album-cover artwork.
Cheap Trick
This name was inspired at a Slade concert, where bassist Tom Petersson commented that the band used "every cheap trick in the book" as part of their act.
Chicago
In 1968, the Big Thing moved to Los Angeles at their manager's request and signed with Columbia Records. That's where Jimmy Guercio, who would eventually become Chicago's producer, changed the name to Chicago Transit Authority in honor of the bus line he used to take to school. It was later shortened to Chicago after the release of their first album.
Cream
Eric Clapton, Jack Bruce and Ginger Baker arrived in this new band having already earned a lofty reputation on the U.K. music scene via their work with the Yardbirds and John Mayall. They darn well knew it too. The name was apparently in reference to the lineup itself, which featured the cream of the crop of '60s British blues rockers.
Deep Purple
These British rockers had been calling themselves Roundabout, before the Yes song of the same name. At guitarist Ritchie Blackmore's suggestion, they changed it to Deep Purple after a song that went back to the big-band era. It was first cut by the Paul Whiteman band in the '30s.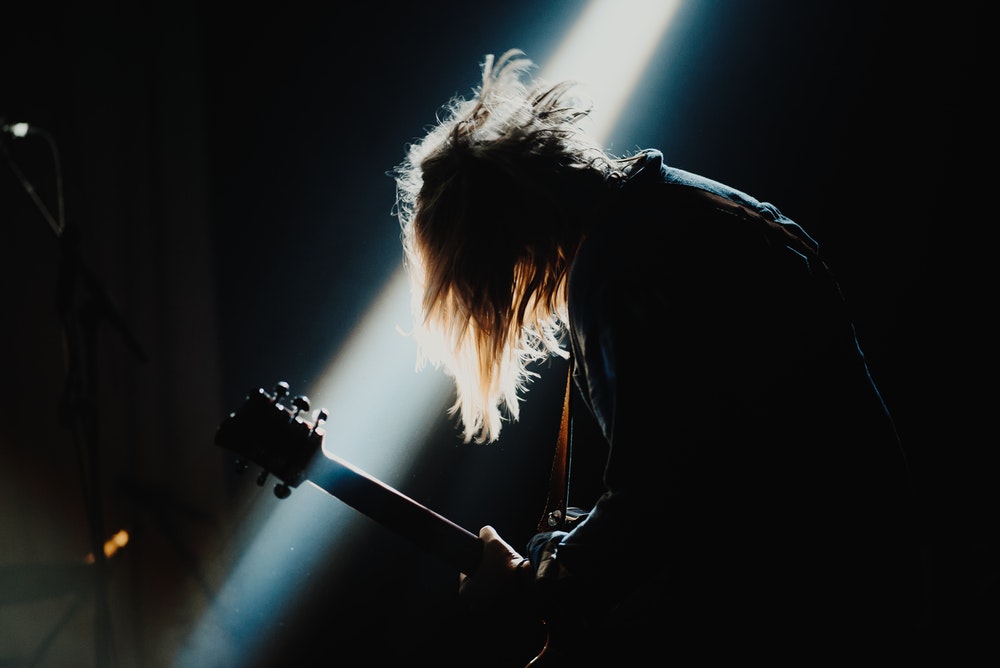 Def Leppard
Singer Joe Elliott initially coined the name "Deaf Leopard" while writing reviews for imaginary rock bands in his high-school English class. Tony Kenning, percussionist for the band's original lineup, suggested modifying the spelling to make the name seem less "punk."
Derek and the Dominos
Formed in the spring of 1970, Derek and the Dominos featured a core lineup of Eric Clapton, Bobby Whitlock, Carl Radle and Jim Gordon. The late addition of Duane Allman gave their lone studio album a fiery sense of interplay – and a title that seemed to reference both Eric and Duane's names. Actually, the group had been earlier billed as Del and the Dominos, as Clapton attempted to shift the spotlight away during a more collaborative period. Later, his label sought to make Clapton's presence clear by distributing buttons that said "Derek is Eric."
Dire Straits
Brothers David and Mark Knopfler, along with friends John Illsley and Pick Withers, formed Dire Straits – choosing a name believed to originate from a suggestion by a musician flatmate of Withers'. He allegedly plucked it out of thin air while they were rehearsing in the kitchen of a friend, before Dire Straits recorded a five-song demo tape under the name in 1977.
The Doobie Brothers
Before they became a '70s pop sensation, the Doobies were a bunch of hippies living together in a house in Northern California. When they were in search of a name for their band, a non-musical housemate suggested the Doobie Brothers on account of the members' penchant for smoking weed. ("Doobie" was slang for a joint at the time.)
The Doors
This one took a winding path into the rock canon. Poet William Blake's 18th century, post-French Revolution book 'The Marriage of Heaven and Hell' initially inspired Aldous Huxley to give a mescaline-soaked 1954 tome the title of 'The Doors of Perception,' which in turn led a collection of late-'60s-era rockers to call their group the Doors.
Eagles
Bernie Leadon is typically credited with coining the name "Eagles" during a drug- and alcohol-enhanced group trip to the Mojave Desert. There, Leadon recalled reading about the Native American Hopi tribe's reverence for the eagle. However, J.D. Souther suggested the name stuck after Glenn Frey shouted out "eagles!" when they saw some flying above them in the desert. Comedian Steve Martin, a friend of the band, later said he suggested the group should be referred to as "THE Eagles," but Frey insisted that the group's name should simply be "Eagles."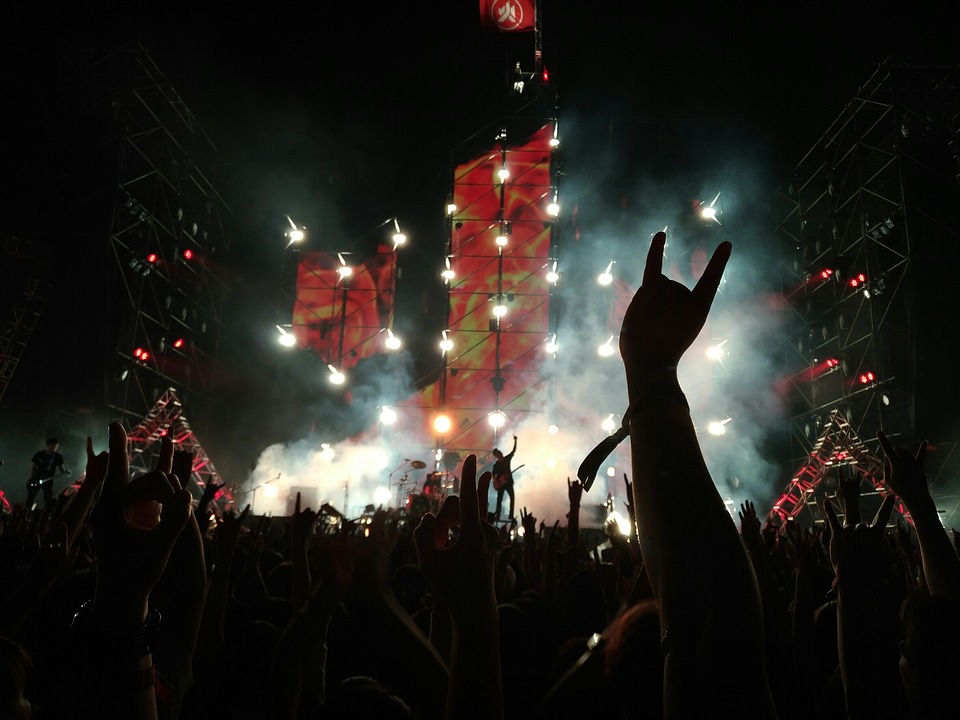 Electric Light Orchestra
When Roy Wood, formerly of the Move, teamed with erstwhile Idle Race member Jeff Lynne to form an orchestral pop and rock outfit in the early '70s, they chose their name as a pun on the British phenomenon of "light orchestras" – groups that would play easy-listening music rather than classical compositions.
Elton John
Born Reginald Kenneth Dwight in 1947 at Pinner, Middlesex, Elton John was known as "Reggie" from his first tentative weekend pub performances through to a career-turning meeting with lyricist Bernie Taupin. Not long after that, however, he began going a new name that honored two former bandmates in the group Bluesology: saxophonist Elton Dean and Long John Baldry.
The Faces
The Small Faces came out of the '60s mod scene, and were named for their physical stature and the mod term "face," meaning a person of style and import. When Steve Marriott was replaced by Rod Stewart and Ron Wood, the band shifted styles and shortened its name accordingly.
Fleetwood Mac
Striking a blow for the bass player and the drummer, workhorses who always get short shrift in a rock band, Fleetwood Mac were named for Mick Fleetwood and John McVie – basically as a ploy on guitar player Peter Green's part to keep them in the band. It apparently worked; five decades and many lineups later, the pair is the only remaining members from the '60s.
Foghat
On the eve of completing its first album, this band was still struggling to find the right name. Brandywine Track and Hootch had been considered and rejected before "Foghat" was finally selected. Guitarist Dave Peverett reportedly made up the meaningless word in a childhood game with his brother.