10 ROCKERS THESE BANDS TRIED TO ERASE
July 14, 2019
Bon Jovi's Hugh McDonald is the patron saint for those found our list of Rockers These Bands Tried to Erase – the rare example of somebody who moved from the unrecognized to the Rock and Roll Hall of Fame. That's not how it usually goes.
Instead, you have a guy who played just offstage, rather than with the rest of the group. Guys whose names never made it onto album covers and the official websites – or, alternatively, were deleted after some falling out. Guy who had to take their former bands to court in order to claim some piece of their shared legacy. A guy who did an entire documentary in order to showcase his forgotten role. A guy whose vocals were literally erased for a later reissue.
Then there's McDonald. Long referred to as an "unofficial" participant in Bon Jovi, as several of the following musicians on our list were, McDonald played bass in hair-band obscurity for decades. He was part of the original demo for Bon Jovi's breakthrough song "Runaway," and then took over when longtime bassist Alec John Such departed in 1994. Jon Bon Jovi belatedly invited McDonald to officially join into the fold in 2016; he then lobbied to have the longtime bassist inducted in the Hall of Fame along with the rest of Bon Jovi in 2018.
"Jon and I never spoke about it, and all of a sudden I was a member. I have no clue why," McDonald told the Deseret News in 2018. "Nothing has changed — there's no different treatment. They've always treated me as a member. It's not like I've gotta go on the bus when they fly. Occasionally, I was in pictures, and early on I was doing interviews with them, and now, considering I've been doing it so long, it's a strange sensation. I was the ghost in the machine for years, and now I'm not a ghost anymore. I actually show up. If I look in the mirror, my reflection is there."
It's a sensation these 18 musicians would love to experience. Instead, they remain rockers these bands tried to erase – either by letting them toil in strange obscurity or completely ignoring them once they departed.
Michael Anthony (Van Halen)
Eddie Van Halen dismissed original bassist Michael Anthony from his band in 2006 with prejudice – taking shots at both his musicianship and his vocals: "Every note Mike ever played, I had to show him," Eddie later told Billboard. "Mike's voice is like a piccolo trumpet, but he's not a singer." He was replaced by Eddie's son Wolfgang Van Halen.Then it went from bad to worse: Fans noticed that Van Halen had airbrushed Anthony out of band photos on their official site. "That bummed me out quite a bit," Anthony admitted in a 2007 Rolling Stone interview. "I'm proud of all my history with Van Halen, and maybe they feel otherwise."
Brian Wilson (Beach Boys)
A tour featuring all of the living members of the Beach Boys was actually underway when Mike Love announced they would be continuing later in the year without Brian Wilson, Al Jardine and David Marks. Before that, the band had been riding a crest of goodwill surrounding their 2012 reunion album That's Why God Made the Radio, and a justly celebrated 50th anniversary tour.
Wilson ended up making a series of very public pleas to continue."I'm disappointed and can't understand why he doesn't want to tour with Al, David and me," Wilson told CNN back then. "We are out here having so much fun. After all, we are the real Beach Boys." Love held firm, and the three ousted members went on to mount a competing tour – while the rest of the Beach Boys carried on as if nothing had happened.
Darryl Jones (Rolling Stones)
Darryl Jones has been the Rolling Stones bassist since 1993, following their split with Bill Wyman. You wouldn't know it from official photographs of the group, however, since they only feature Mick Jagger, Keith Richards, Charlie Watts and Ron Wood. Jones isn't even regularly included in their music videos. The BBC subsequently called Jones the "Unknown Stone.
"Jones takes it all in stride: "In terms of the membership of this very small and exclusive club, I guess I'll always be like the new guy," Jones told the BBC. "In terms of playing with the band, though, I feel like a bit of an old hand now." Understandable, since he's also regularly taken part in the Rolling Stones sessions, as well. Patience may, in fact, turn out to be a virtue with this band. After all, Wood joined the Stones in 1976, but wasn't made a full member for more than a decade.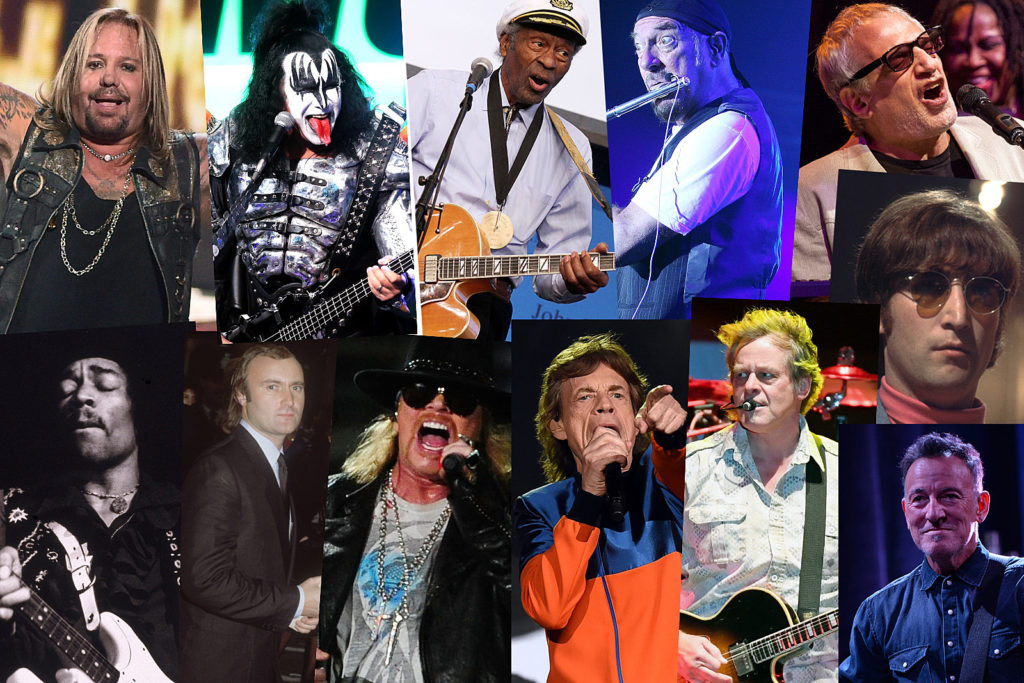 Bill Ward (Black Sabbath)
Bill Ward was all set to join his former original bandmates in a long-hoped-for Black Sabbath reunion album and tour in 2012. He even took part in a news conference to announce their plans. Then something went wrong. Very, very wrong. Ward said he "was offered a contract, and I couldn't sign it," while Ozzy Osbourne claimed he wasn't physically up to the task.A very public war of words ensued, but in the end, Osbourne, 
Tony Iommi and Geezer Butler moved forward as Black Sabbath anyway, recording with Brad Wilk and touring with Tommy Clufetos. Meanwhile, Ward found himself scrubbed from the Black Sabbath website. The weird part? It was actually by request from Ward's lawyer, "so as to not give the public the wrong impression about his involvement in the current Black Sabbath lineup."
John Corabi (Motley Crue)
John Corabi stepped in after Vince Neil's departure to help Motley Crue create their self-titled 1994 album. When Neil later returned, however, they basically began pretending Corabi never existed. Motley Crue reunited the band with Bob Rock, who'd earlier produced the group's bestselling Dr. Feelgood, but moved into a much harder-edged sound. Confused fans stayed away, making this the first of their albums not to reach platinum sales.After the reunion, Neil said he'd never heard any of the Corabi-era recordings. ("I just had no interest," he said.
"It was a direction that I didn't agree with.") Motley Crue haven't returned to any of these songs in concert, and the album has been notably absent from their reissue series. That's left Corabi to take up for himself. "I think deep down [Motley Crue] know that we made a great record together," Corabi told Rock Revolt in 2013. "Is it their best record? I'm not going to be the one to say that, but for that time period and time frame, I think we made something really special."
Phil Rudd (AC/DC)
Fans clicking on AC/DC's official site will find photos of stalwart guitarist Angus Young, deceased members Bon Scott and Malcolm Young, later-period contributors like Chris Slade and Stevie Young, and the now-retired Brian Johnson. What you won't find is any mention of Phil Rudd, their longest-serving drummer. He was last heard on 2014's Rock or Bust but then replaced after becoming engulfed in legal issues.Rudd, a member of AC/DC from 1975–83 and then again beginning in 1994, was ultimately sentenced to eight months of home detention following a November 2014 arrest for threatening to kill two people and possession of cannabis and methamphetamine. He was replaced by Slade, who had earlier served a 1989–94 stint in AC/DC.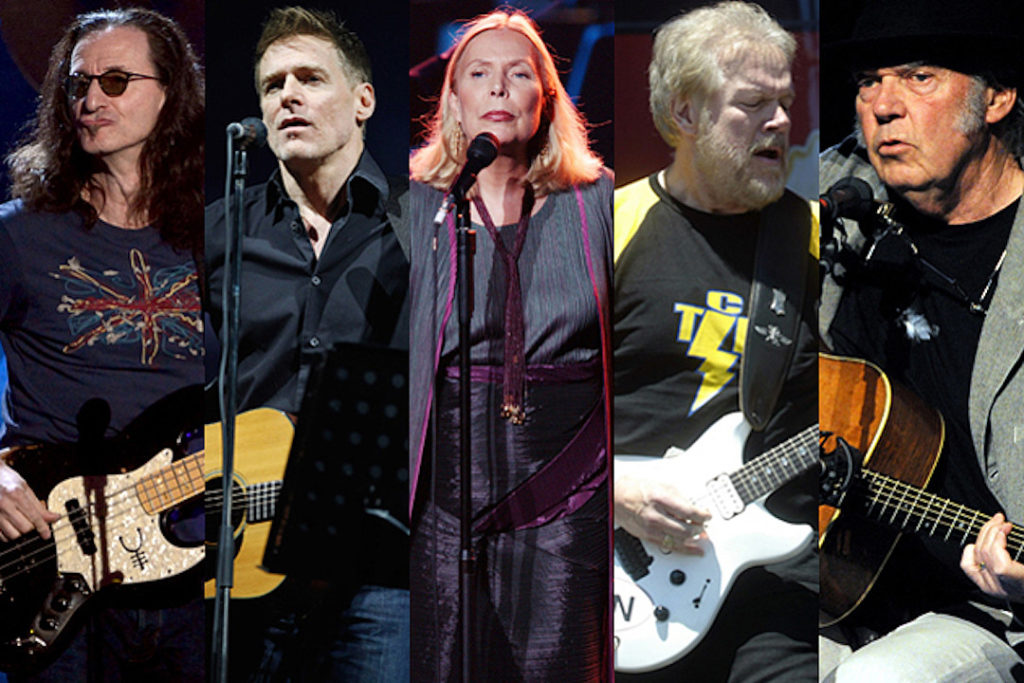 Don Felder (Eagles)
Things got so bad at one point between Don Felder and the Eagles that Glenn Frey threatened to kick his butt while they were still onstage. By the time they officially parted ways in 2001, this relationship was permanently torn. A flurry of lawsuits followed, while co-founders Frey and Don Henley simply returned to life as the Eagles.
A tell-all memoir from Felder only made things worse: Henley told WROR it was a "really low, cheap shot."Perhaps unsurprisingly, Felder was pointedly left out when they began inviting former members to take part in a lengthy History of the Eagles tour beginning in 2013. He admitted back then that they still weren't speaking. "The only time that I hear back from them is through their attorneys," Felder said in 2012. "That's just the way it is."
Steven Adler (Guns N' Roses)
Steven Adler was part of Guns N' Roses between 1985–90, at the height of their early fame, debauchery and musical power. Still, he was noticeably absent when the group began a partial reunion tour in 2016; instead, Axl Rose, Duff McKagan and Slash were joined by other members of Guns N' Roses' touring group. They apparently are still not over an era of addictive excess that eventually led to Adler's firing as sessions for Use Your Illusion got underway.
Eventually, Adler was invited back for some guest appearances, but not to take part as a full-time performer. Years later, it still stung. During an interview with Hysteria in 2018, he admitted to being "heartbroken" that "the three of them decided to … bring three strangers in: Who are those people? It's just not cool."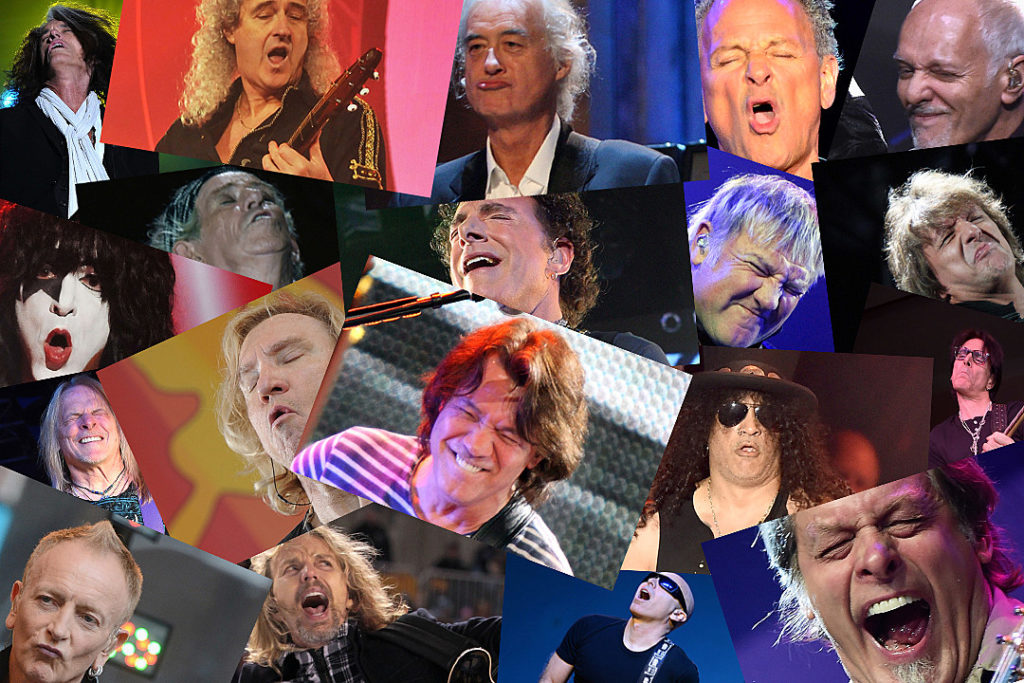 Jimmy Crespo (Aerosmith)
Even Aerosmith fans might have forgotten about Jimmy Crespo, despite his 1979-84 tenure – a period that included co-writing six of the 10 songs on 1982's Top 40 album Rock in a Hard Place. The guitarist took over during a period when Joe Perry was out of Aerosmith, first appearing on "3 Mile Smile" from 1979's Night in the Ruts. Rhythm guitarist Brad Whitford later departed too, only appeared on one track for the follow-up. Drummer Joey Kramer ended up basically disavowing Rock in a Hard Place.
"There's some real good stuff on it," Kramer said in 2009's Hit Hard: A Story of Hitting Rock Bottom at the Top. "But it's not a real Aerosmith record, because it's just me, [singer] Steven [Tyler] and [bassist] Tom [Hamilton] – with a fill-in guitar player." Ironically, Crespo also took part in Kramer's side project Renegade, before Tyler decided to put the classic-era lineup of Aerosmith back together.
Geoff Nicholls (Black Sabbath)
Geoff Nicholls was part of every Black Sabbath album between 1980's Heaven and Hell and 1995's Forbidden; he also was a regular member of their touring band, as heard on 2007's Live at the Hammersmith Odeon. The initial connection with Black Sabbath actually went back much further: Tony Iommi produced Nicholls' band Quartz's self-titled debut.
Later, Nicholls toured with former Sabbath singer Tony Martin's band Headless Cross.Yet most concertgoers probably couldn't have picked him out of a police lineup, because Sabbath made Nicholls perform backstage – presumably because having a keyboard player didn't seem "metal" enough. Still. that flair for quiet support made him invaluable, Bill Ward said following Nicholls' 2017 cancer death. "To me, he was a great musician, because he never stepped out," Ward said. "He always respected the privacy of wherever we were in our thinking and in our balance. And that's what makes a good musician — when you can see where the other guy is, and you can make room for them."