Loverboy still pulling in the fans after 40 years on the road
August 31, 2019
Loverboy is currently out on the road with a game plan to stay gigging through November.
The group features original band members Mike Reno on vocals, guitarist Paul Dean, drummer Matt Frenette, keyboardist Doug Johnson, along with bassist Ken "Spider" Sinnaeve, who replaced the late-Scott Smith.
We caught up with Mike Reno, who told us — that unbelievably — as the band celebrates its 40th anniversary — the live show continues to go from strength to strength: "We just did a show here close to Vancouver, and the promoter guy said, 'We're expecting between 500 and 1,000' — and 6,000 people showed up. People as far as you can see.
And I just went, 'Isn't that interesting after all these years?' Y'know, we haven't had an un-sold out show for the last four years, and I got so many good reports from people that have seen us many times, y'know, close friends and stuff. And they said, 'I don't know what you guys are doing, but you guys are tight.' And I think it's just 'cause we work so much. I mean, how can you not get good at it, y'know?"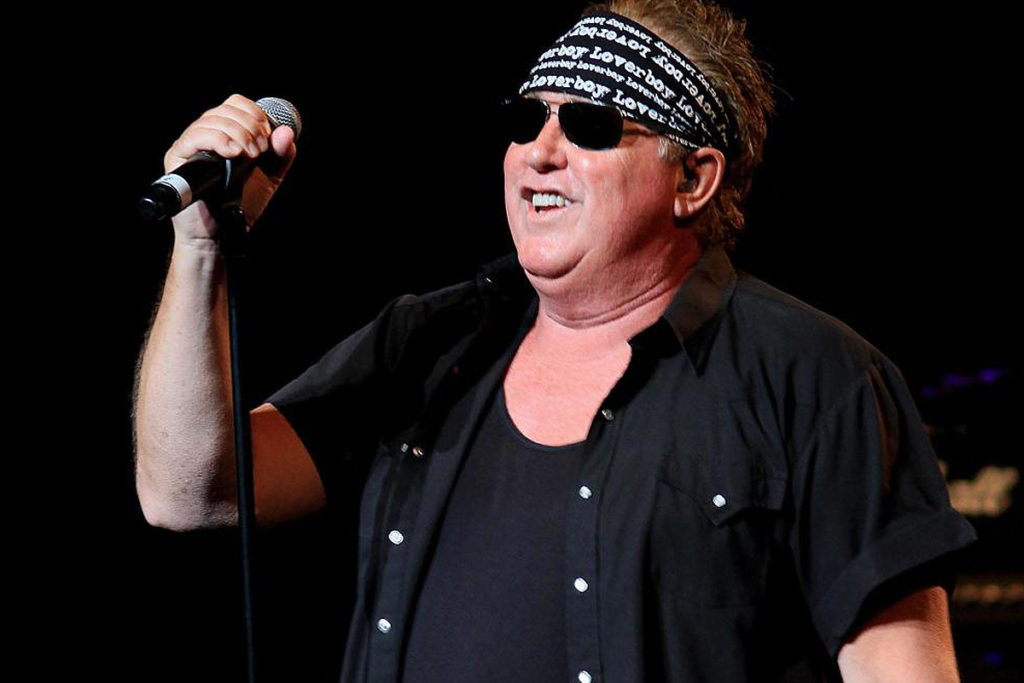 Loverboy tour dates (subject to change):
September 13 – Albany, NY – Skyloft Music & Restaurant LLC
September 14 – West Springfield, MA – The Big E
September 21 – St. John's, NL – Iceberg Alley Performance Tent
September 27 – Bloomsburg, PA – Bloomsburg Fairgrounds
September 28 – Atlantic City, NJ – Music Box at the Borgata
October 5 – Biloxi, MS – Hard Rock Hotel and Casino Biloxi
October 10 – Huntington, NY – The Paramount
October 12 – Lincoln, RI – Twin River Casino
October 26 – Indio, CA – Fantasy Springs Resort Casino
November 1 – Enoch, AB – River Cree Casino & Resort
November 2 – Grande Prairie, AB – Revolution Place
Fast Facts:
Loverboy, a formidable early presence on MTV, will forever be known for their string of nine Top 40 hits, including "Turn Me Loose" (#35), "Working For The Weekend" (#29), "Hot Girls In Love" (#11), and "Lovin' Every Minute Of It" (#9)."
In 1984, frontman Mike Reno and Heart's Ann Wilson scored a Number Seven hit with the Eric Carmen co-written smash "Almost Paradise" which was featured in that year's blockbuster, Footloose.
Loverboy's most recent album, called Unfinished Business, was released on July 15th, 2014.