Ringo Starr & Paul McCartney team up to record 1980 John Lennon song
August 29, 2019
Ringo Starr's upcoming album will feature him and Paul McCartney teaming up on one of John Lennon's final songs, "Grow Old With Me."
The news was broken by Beatlefan magazine, which revealed that the 1980 tune will serve as the lead single to Ringo's 20th solo studio set, titled What's My Name — a tip of the hat to the Beatles drummer's signature in-concert shout-out to the audience.
"Grow Old With Me," which was produced by Ringo, features McCartney on bass and backing vocals, with Lennon's Double Fantasy producer, the legendary Jack Douglas, having supplied the orchestration for the track. Back in 1994, Yoko Ono gave the surviving Beatles one of Lennon's demos of the song as a possible choice for their Anthology reunion tracks, but the group passed on it at the time.
Four years later, the late-George Martin provided a new string section over Lennon's original demo, which was originally released on 1984's posthumous Milk And Honey album. Martin's orchestrated version went on to close 1998's John Lennon Anthology box set.
Among the other high-profile musicians on What's My Name are such friends and/or All Starr Band alumnus as Ringo's brother-in-law Joe Walsh, Toto's Steve Lukather, Men At Work's Colin Hay — who wrote the album's title track, the Eurythmics' Dave Stewart, Edgar Winter, Mr. Mister's Richard Page, Nathan East, and the Heartbreakers' Benmont Tench, among others. The album also features a cover of Barrett Strong's early-Motown classic "Money (That's What I Want)," which the Beatles recorded back in 1963.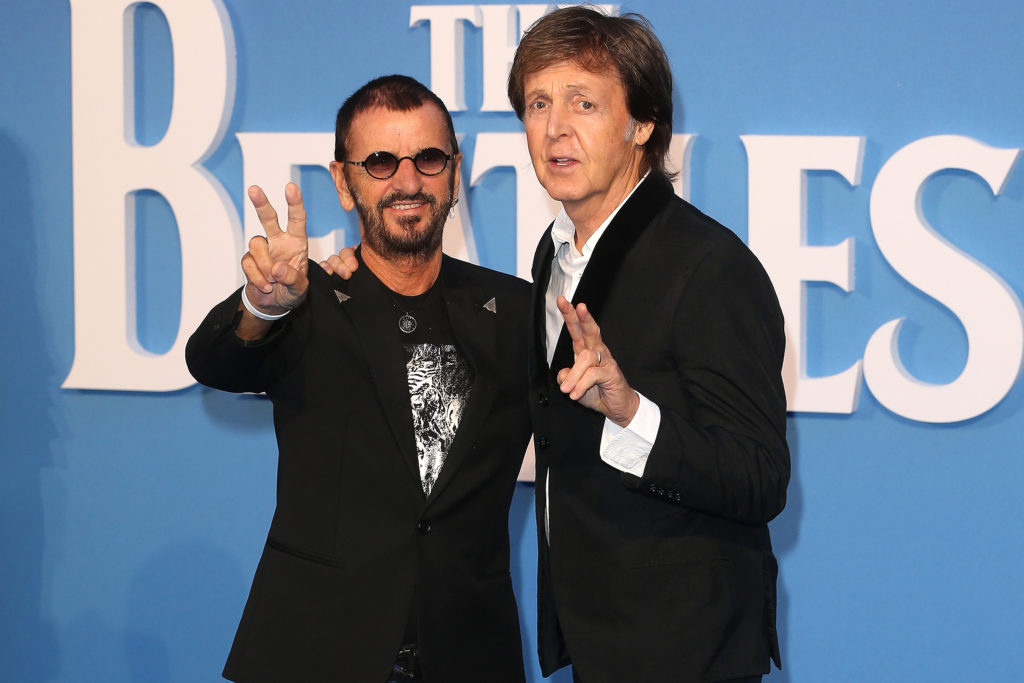 Fast Facts:
In 1980, John Lennon had held "Grow Old With Me" over for the follow-up to Double Fantasy to be completed in 1981. At the time of its original 1984 release, Yoko Ono described Lennon's plans for the track as being, "(a) standard, the kind that they would play in church every time a couple gets married, with horns and other arrangements."
"Grow Old With Me" was inspired by a poem penned by Robert Browning, titled "Rabbi ben Ezra," as well as a Yoko Ono song, "Let Me Count The Ways," which in itself was inspired by a poem by Browning's wife, Elizabeth Barrett Browning.
Over the years, "Grow Old With Me" has been covered by several artists, most notably by Mary Chapin-Carpenter and Glen Campbell, respectively.