The Rolling Stones in NYC Book: Author Q-and-A
July 7, 2019
When tickets went on sale for the Rolling Stones' 2019 U.S. edition of their No Filter tour last November, a second date at Metlife Stadium in E. Rutherford, N.J., was quickly added after the first one sold out.
But unless they decide to do a secret club date in Fun City or a guest appearance on Saturday Night Live* once the sketch comedy series resumes in September, none of the shows will be in New York City.
The Stones' history in New York City is the basis of a fascinating, new book, Can't Give it Away on Seventh Avenue–The Rolling Stones and New York City, from author Christopher McKittrick. The title arrived June 25 via Post Hill Press.
From the book's announcement: "When the Rolling Stones first arrived at JFK Airport in June 1964, they hadn't even had a hit record in America. By the end of the decade, they were mobbed by packed audiences at Madison Square Garden and were the toast of New York City's media and celebrity scene."
Best Classic Bands asked its author to share insights about the book in this Q&A.
We love the title from the "Shattered" lyric! Was that an easy call?
Thanks! As a native New Yorker, I enjoy the many references to New York City in Rolling Stones lyrics and I wanted to incorporate one into the title. "I can't give it away on Seventh Avenue" from "Shattered" was my first thought. I wanted to use a lyric that would be instantly recognizable to Stones fans, and I felt it had to come from the Some Girls album because so many songs on that album reference New York.
In addition, considering how much Madison Square Garden is referenced in the book and its extremely important place in Rolling Stones history, it seemed appropriate since the Garden is on Seventh Avenue. With "Shattered" being such a fantastic glimpse of the seedy side of Manhattan, it is a perfect fit.
Why did you pick NYC?

Many musicians have a strong connection with their hometown roots, like the Beatles and Liverpool, Bruce Springsteen and the Jersey Shore, Billy Joel and Long Island, but what fascinates me more is musicians that make their marks on places that are foreign to them. There's more Rolling Stones history in New York City than any other city in America and, I would argue, any other city in the world.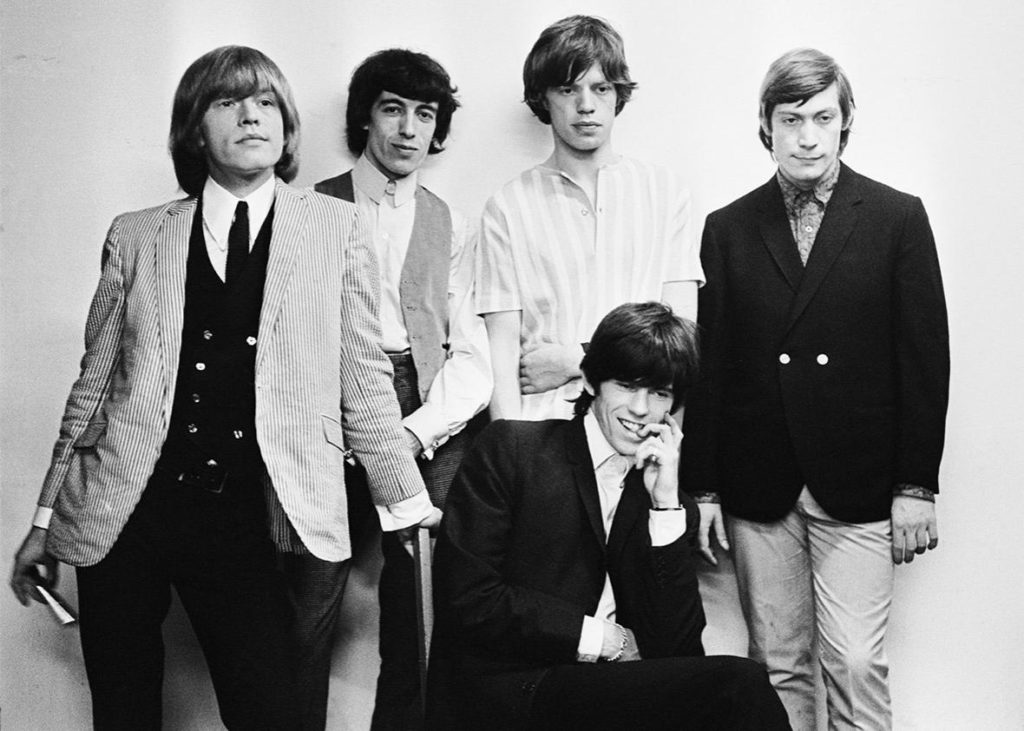 The Stones have played virtually every venue of note in New York as a group or with their solo bands, and so many of their concert tours have kicked off with major publicity events in New York. Jagger, Richards and Wood all lived in New York for a time and became part of the social scene, and Charlie Watts' boyhood dream was to be a New York City jazz drummer. He's since been able to live that dream on several New York stages with his jazz groups.
So much of the band's history is also wrapped up in the cultural history of New York as the Stones went from British Invasion hitmakers to the World's Greatest Rock & Roll Band to the touring and marketing machine they have become over the last three decades.
Where/when is that great cover photo from?

The photo was taken in Times Square in June 1964, at the end of the group's first American tour. Their first concerts in New York City were a two-show appearance at Carnegie Hall that were so wild that [journalist] Al Aronowitz referred to them as "riots" instead of concerts. In the aftermath, the hallowed Carnegie Hall wouldn't invite the Stones back and didn't feature another rock concert for an entire year. I'm so glad that such an early photo ended up being the cover. The Stones look ready to take on the world. Naturally, Times Square features prominently in the book as well.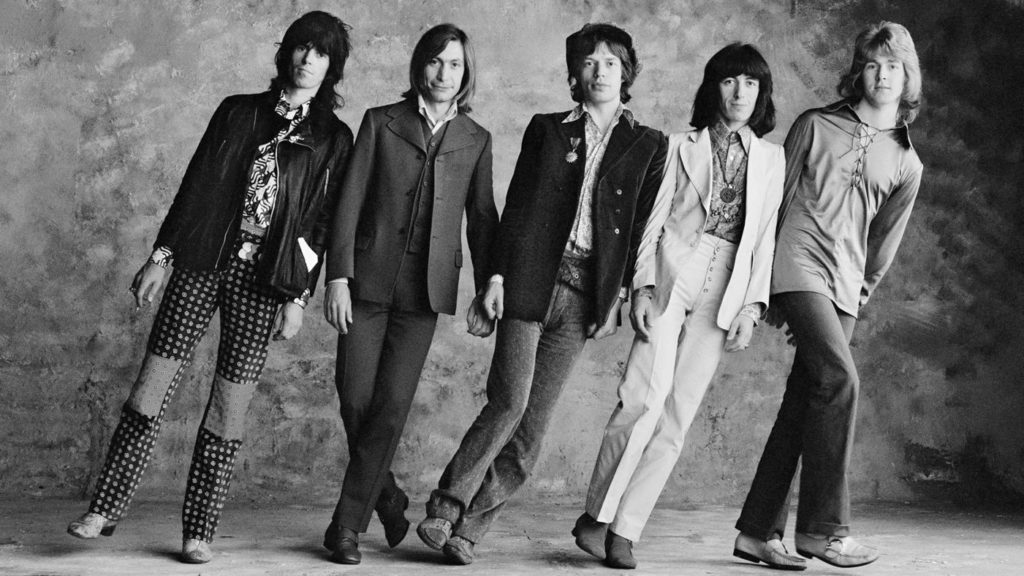 Do you discuss their Ed Sullivan "Let's Spend Some Time…" appearance?

Of course! "Let's Spend Some Time Together" is actually the title of one of the chapters. The band's relationship with Ed Sullivan is such a fascinating one, with Sullivan alternating between announcing that the Stones would not appear on his show again to welcoming them back with open arms knowing they brought ratings. That is not the only time the Stones censored their lyrics in a New York performance, but it's certainly the most famous instance of them doing it.
Any anecdotes you can share that people wouldn't know?

Even diehard Stones fans will discover new perspectives on the band's history with New York in Can't Give It Away on Seventh Avenue. Most of the fun I got out of writing it was discovering new things about the band I hadn't known and patterns that developed in hindsight.
For example, I didn't realize how much of a routine it had become for the Stones to announce their tours with publicity events in New York that would inevitably annoy the press when the Stones would be tight-lipped about details of the tour. The number of grumbling columns about the Stones not answering this question or that question became increasingly humorous as they piled up.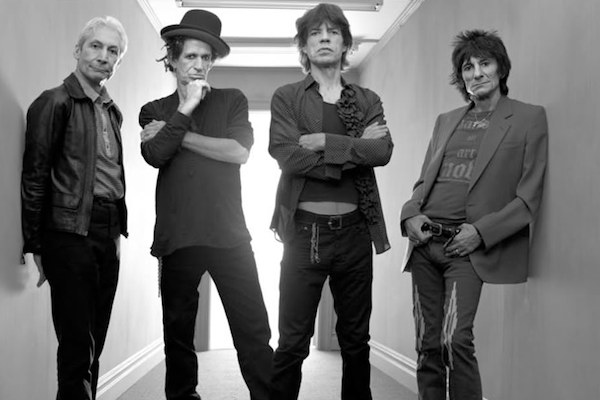 I also enjoyed finding out information on New York City-related Stones projects and events that never ended up happening, like the planned 1999 New Year's Eve concert at Madison Square Garden.
*The Stones made their only appearance on SNL on October 7, 1978, performing "Shattered," "Beast of Burden" and "Respectable" from their Some Girls album, released four months earlier. Mick Jagger has appeared on the sketch comedy series several other times. The band's 2019 No Filter tour begins April 20, so they can be the musical guest on April 13! This must happen.