TOP 5 Spanish unknown cities rich in historical and cultural monuments
July 22, 2020
Its beauty is evident in everything from natural attractions to man-made ones. Spain is rightly called the pearl of Europe – picturesque landscapes, charming streets in ancient cities, impressive bridges in mountain villages sometimes are not just impressive, but breathtaking. Today we will talk about Spanish cities rich in cultural and historical monuments. But those that are less famous than the chic Madrid, Barcelona, Valencia, Seville, Alicante and other major cities. In the places we will talk about, you can see extant antique monuments, evidence of former Arab rule and artifacts from other eras.
Cordoba
It is an ancient city in beautiful Andalusia, where for centuries Muslims, Christians and Jews have lived side by side. It's not hard to guess – you can see a lot of interesting things here. There is a grandiose cathedral of Mesquita built in VIII century, medieval fortress Alcázar of Christian kings, Jewish quarter Khudeira, and over the Guadalquivir river rises a spectacular arched bridge of Roman times. And that's not all! The city has many other examples of Arab, Moorish, Jewish, ancient Roman and medieval architecture. A visit to Cordoba will stay in memory for a long time, you don't even have to be too impressionable.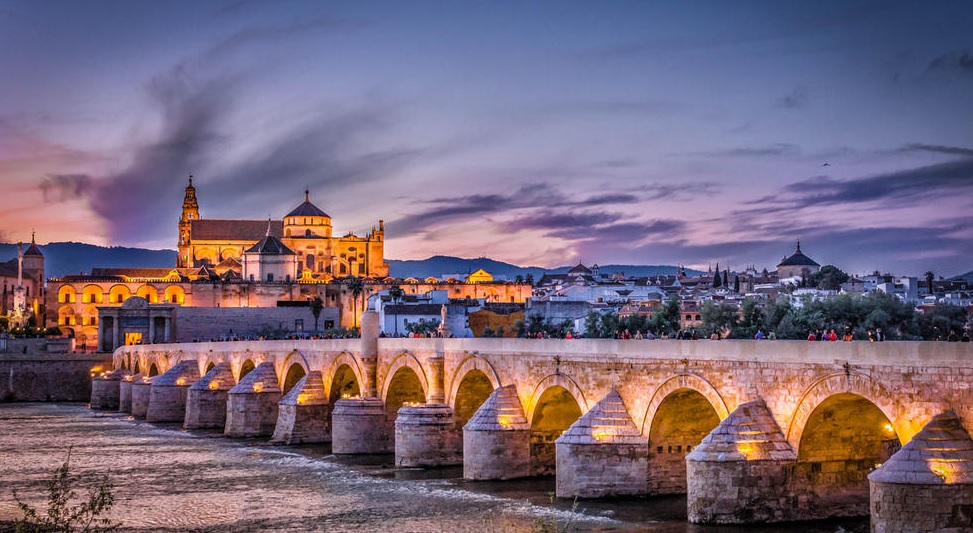 Rhonda
The population of this small town, lost in the mountains 50 km north of the Costa del Sol and Marbella, is only about 37 thousand people. And each of them is very lucky – the picturesque bridge that connects the old and new part of the city has turned it into one of the most popular tourist centers. The medieval stone bridge, almost 100m high, is incredibly spectacular! There are many other interesting objects here as well. House of the Moorish king, Museum in the bullring, Arab baths, Mondragon Palace, Church of the XV century Santa Maria la Mayor, House of the giant, Alminar minaret. The list is very long. It's better to come and see all this for yourself.
Toledo
Picturesque, stunning with its beauty and richness of cultural heritage, Toledo, located southwest of Madrid in central Spain is an inspiration in the flesh. When you look at it from a bird's eye view, your thoughts will return to what you saw again and again. In 1986, its historic centre became a UNESCO World Heritage Site. An incredible number of ancient buildings have been preserved within the boundaries of the old city, formed on a hill above the Tahoe River. You can walk along the ancient streets and museums for a few days. And this is despite the fact that the city is very small – with a population of about 80 thousand people. Until the XVI century, the city was the capital of Spain.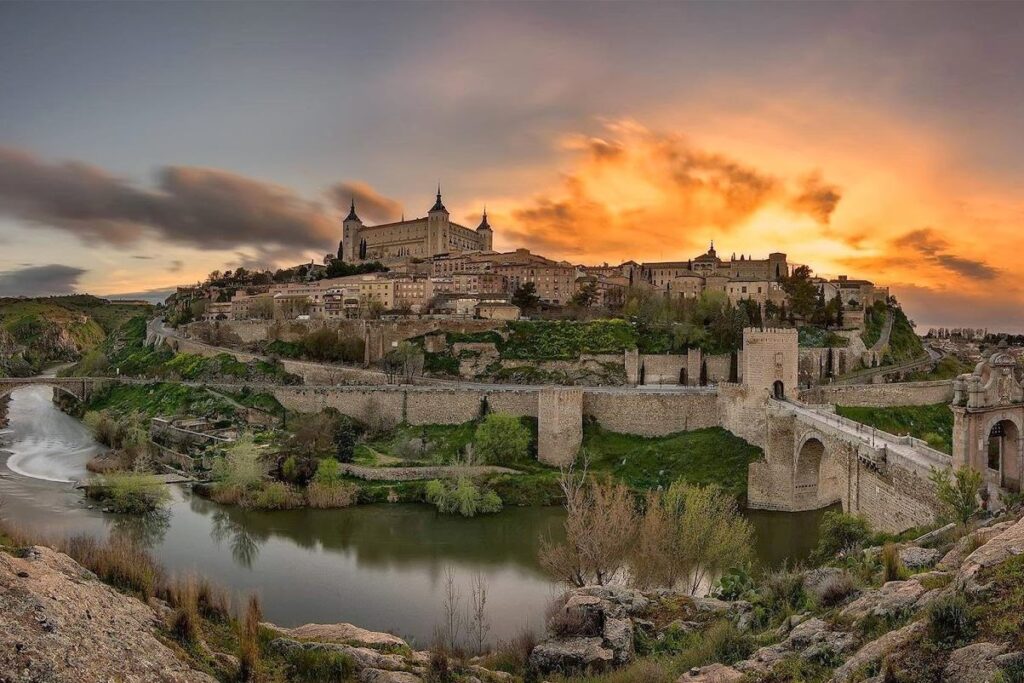 Tarragona
This city can be called one of the main illustrations of the ancient period in Spanish life, the time of Roman rule. It is located just an hour southwest of Barcelona. A huge Roman aqueduct, forum, palaces, arenas and circuses, amphitheatre – the remaining buildings from Roman times in Tarragona were inscribed on the UNESCO list in 2000. Besides them you can also see other attractions: the Balcony of the Mediterranean, the National Archaeological Museum, the necropolis of the first Christians, the Catholic Cathedral, built on the site of the oldest Christian church in 382. Nobody will get bored here, and many interesting photos are provided.
Cuenca
Cuenca is another "soaring in the sky" Spanish city lost in the mountains. Such unusual places, seemingly unreal, make you pinch. The picture that opens up to the eye is really striking: it seems as if the houses at an altitude of almost 1 km above sea level themselves grew up on weathered rocks.
If you want to move to Spain, you should take a closer look at the land for sale mallorca. In this region there is an opportunity to get your investment back very quickly when you rent out your property or start a business.